We were very curious as it is often tipped as a place of interest. We drove there about 10 o'clock. The road to it is already enchantingly beautiful. We passed beautiful elongated landscapes and sometimes felt very small because of all those mountains and large tropical trees.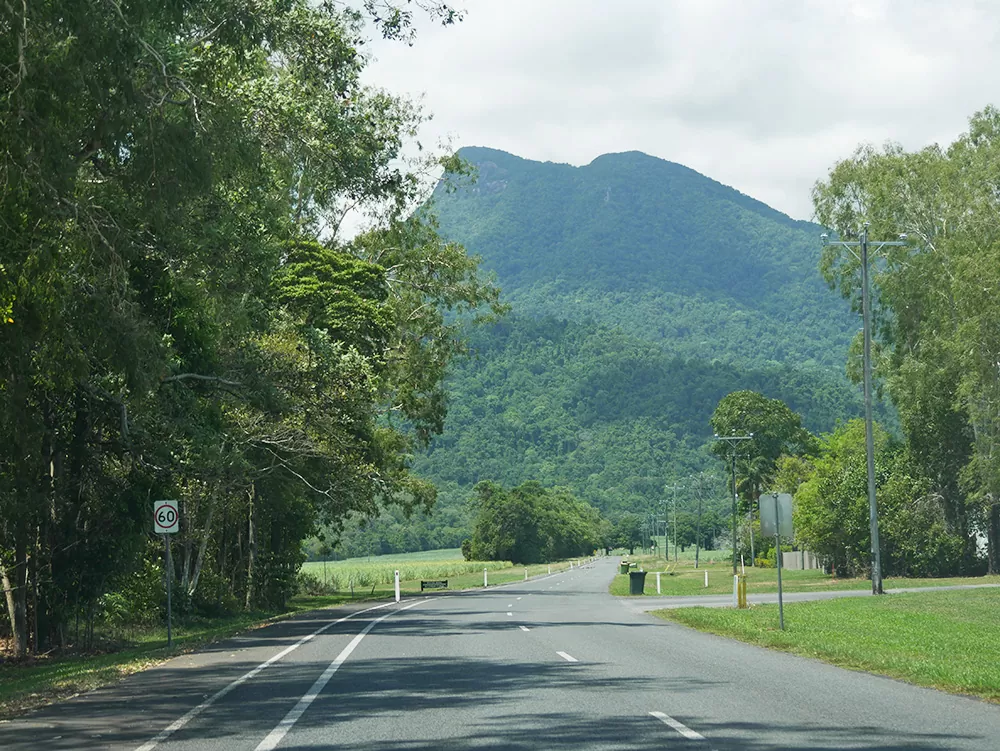 Entrance
After about 20 minutes we arrived at the entrance of Mossman Gorge. Since there is a lot of talk about it, we had already expected that we would certainly not be the only ones. You pay a small contribution for the entrance, but this also includes the bus that takes you to Mossman Gorge. You can also walk this part, but given the temperatures and high humidity, we found it more convenient to take the free bus. The route from the entrance to Mossman Gorge is not special either.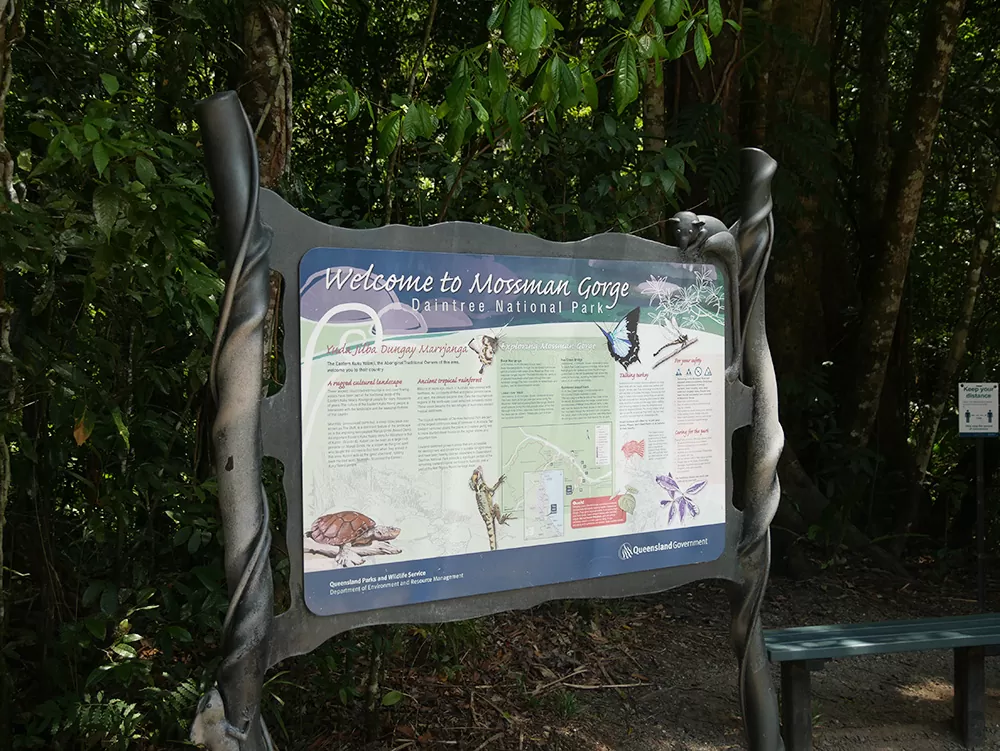 Swimming hole
After a short bus ride we arrived at the park. You can walk straight into the rainforest through beautiful footbridges, after which you arrive at a beautiful swimming hole after a few meters. It is therefore quite busy with swimmers here, Australians love this.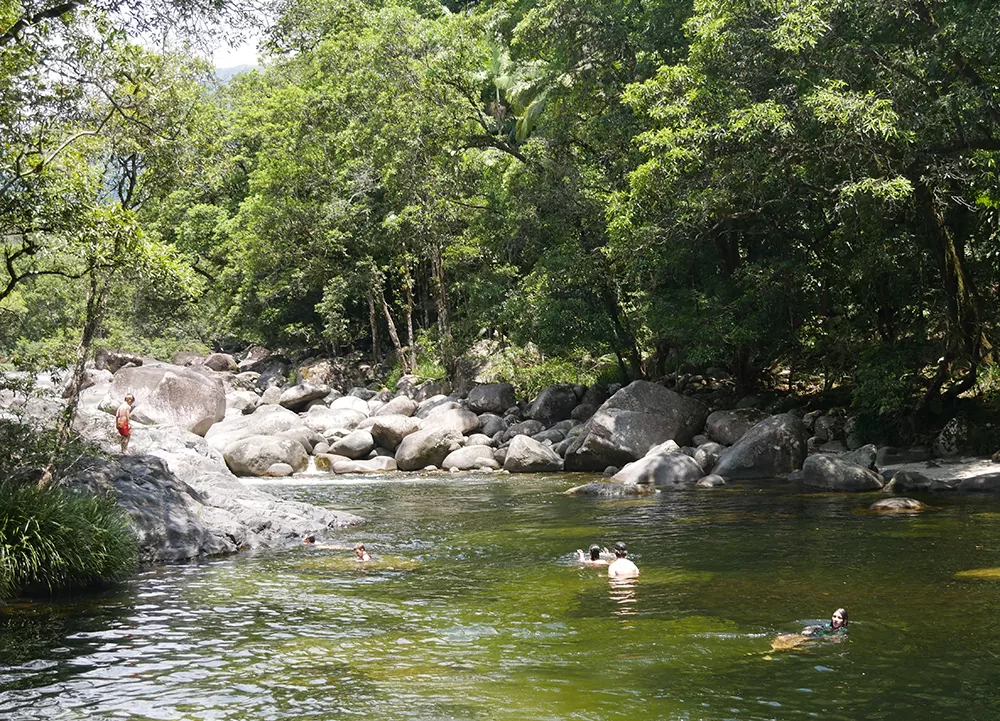 We had decided in advance to go hiking and skip swimming, but admiring the swimming spot from the side is also beautiful.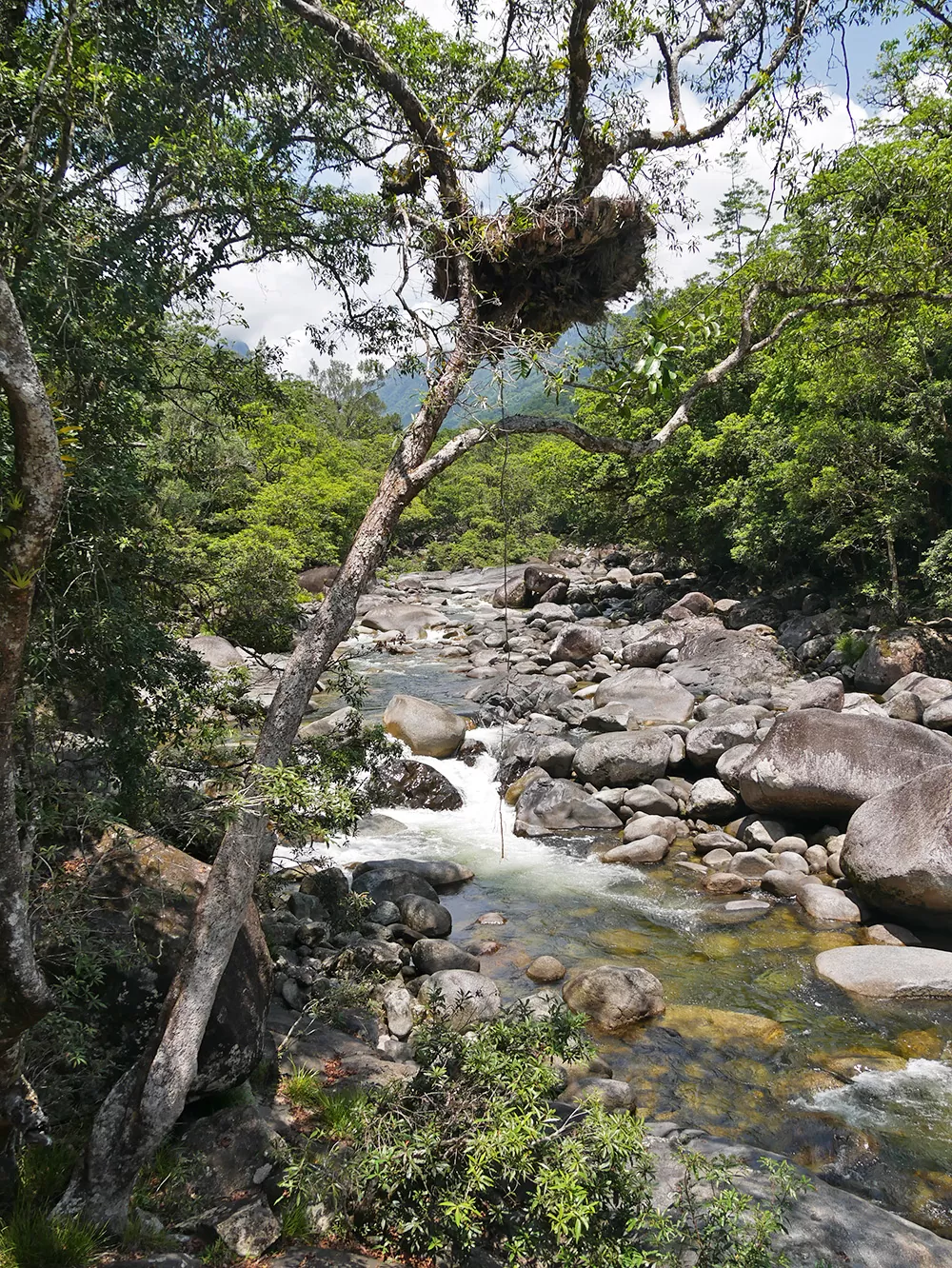 Hike through the rainforest
We always love to hike and especially in places like the tropical rainforest this is a party to do. Completely one with nature, we love it! The hike through the rainforest is 2.4 kilometers, which doesn't seem long. Nevertheless, it is quite a walk, given the weather conditions and the constant climbing and descending and you regularly stop to spot animals, or to enjoy nature and views.
Rex Creek Suspension Bridge
The start of the hike starts at the Rex Creek Suspension Bridge, a beautiful suspension bridge over the river. The start of an adventurous walk through the lush rainforest. At the first meters we immediately saw a bush turkey (Australian brushturkey) walking around. This one is notable for its bright red head. We were therefore very curious what kind of animals we would spot.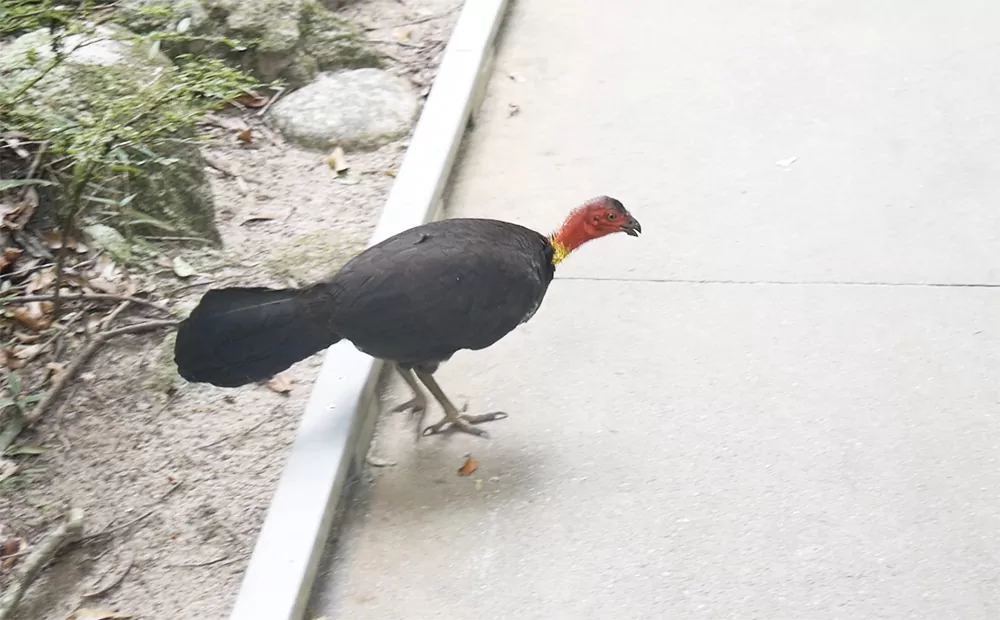 The beginning of the hike consists of beautifully landscaped stairs, which later turns into a paved sandy path.
Fortunately, it was dry during our walk, which makes walking on the trails a lot more pleasant. In rainy weather the paths can be slippery. It's really bizarre how big some trees in the rainforest are, and especially the roots are impressive to see up close.
Tropical birds can be heard all around you, but it is always a lot more difficult to spot them in the rainforest. You also regularly hear rustling in the bushes, these are often lizards or salamanders that dart away.
cassowary
Here too there is a chance to spot the Cassowary, the most dangerous bird in the world. Although we thought it would be cool to see him in the wild, we also found it exciting. I always have in the back of my mind: as long as you don't irritate or get in the way animals, they won't do much against people.
tropical butterflies
Although the Cassowaries, snakes and other reptiles are hiding this day, we were able to enjoy the most beautiful tropical butterflies. Bright blue and bright green butterflies flew above our heads, but also brown ones with beautiful drawings on their wings. But the dragonflies also regularly showed up in this green oasis.
While it was very touristy at the swimming hole, we encountered very few people while hiking. It seemed that people only came for the swimming. It's a shame, because we wouldn't have wanted to miss the hike ourselves.
Worth a visit
Although the Mossman Gorge is a well-known and therefore also touristic place, I do recommend visiting it. It is a nice introduction to the rainforest and a wonderful place to be, especially for people who enjoy walking. For a visit to Mossman Gorge you should count 2 to 3 hours.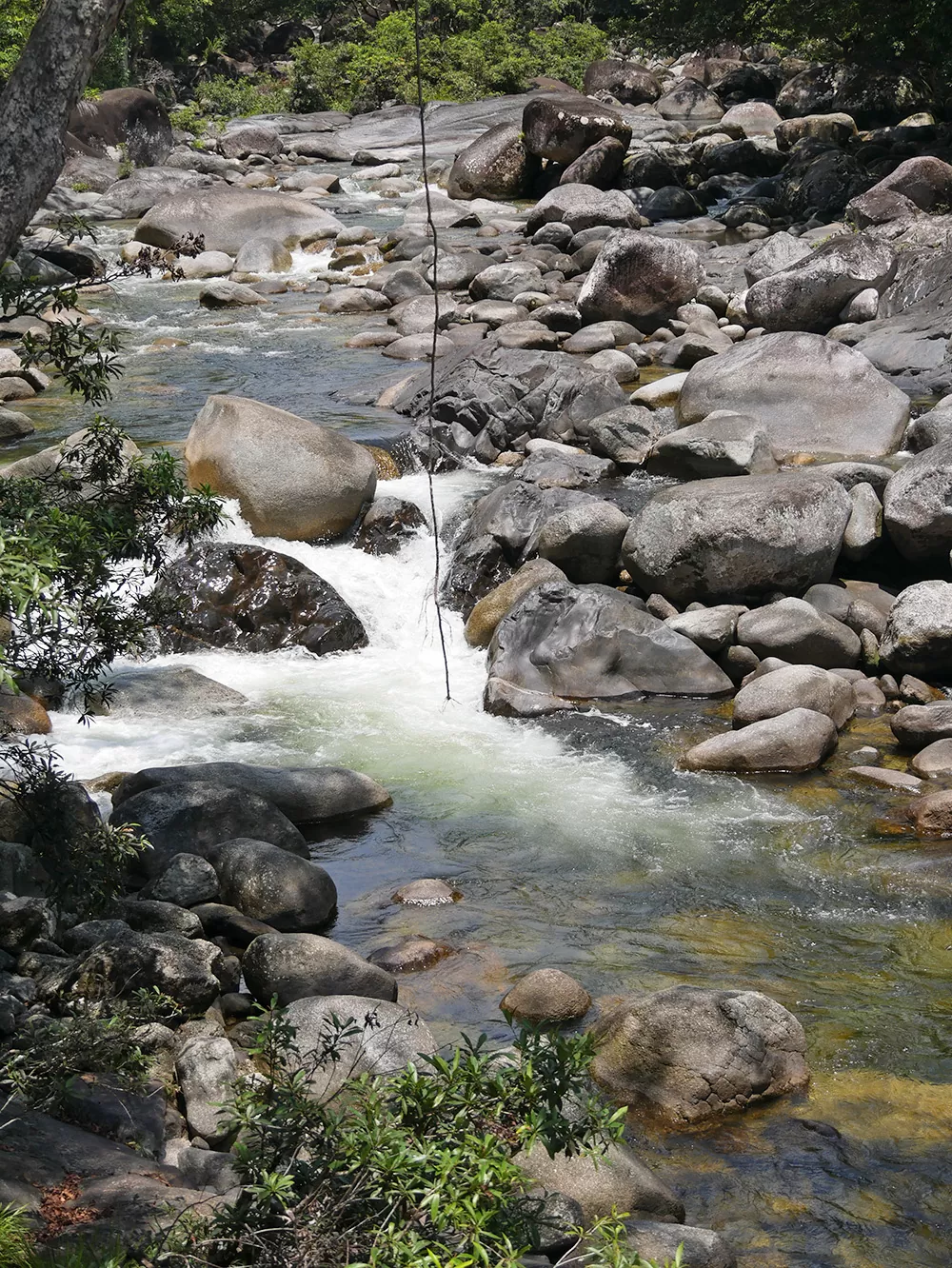 I personally recommend that you go in the morning, just like us, so that it is not so hot yet. And if you like swimming in nature, you can of course also cool off in the swimming holes. Sunscreen, insect repellent and a headgear are things you should definitely bring to Mossman Gorge.