Australian landscapes
We left the beautiful and very paradisiacal Ellis Beach behind us and drove to Mission Beach, which is about 2 hours and 15 minutes drive. Although there are no foreign tourists, you do notice that it is holiday time and many Australians are traveling to Northern Queensland. It is fairly busy on the road (for Australian standards). As soon as we got off the main roads, things calmed down and sometimes we didn't see a car.
The road to Mission Beach is again quite an experience. Beautiful green landscapes, distant mountains and here and there some cows grazing. You immediately notice that you are traveling around Australia.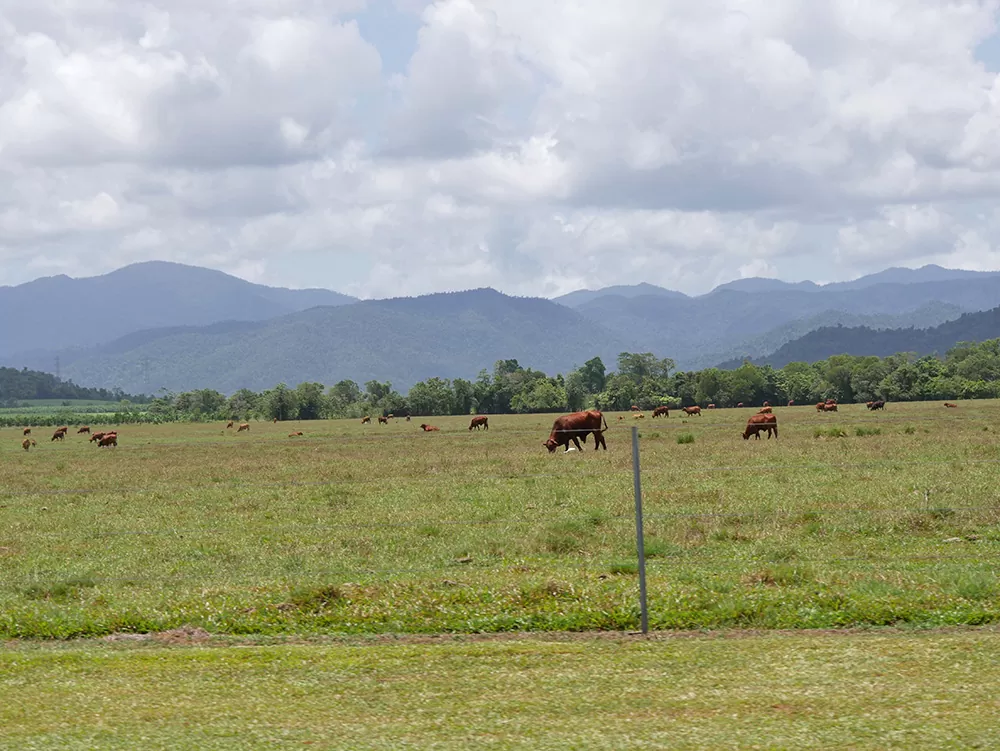 Pandanus Holiday Apartments
At our stay Pandanus Holiday Apartments we received a very hospitable welcome. The owner was already waiting for us and immediately had a chat when unloading our luggage. We were immediately able to enter our apartment, where we were given a small tour.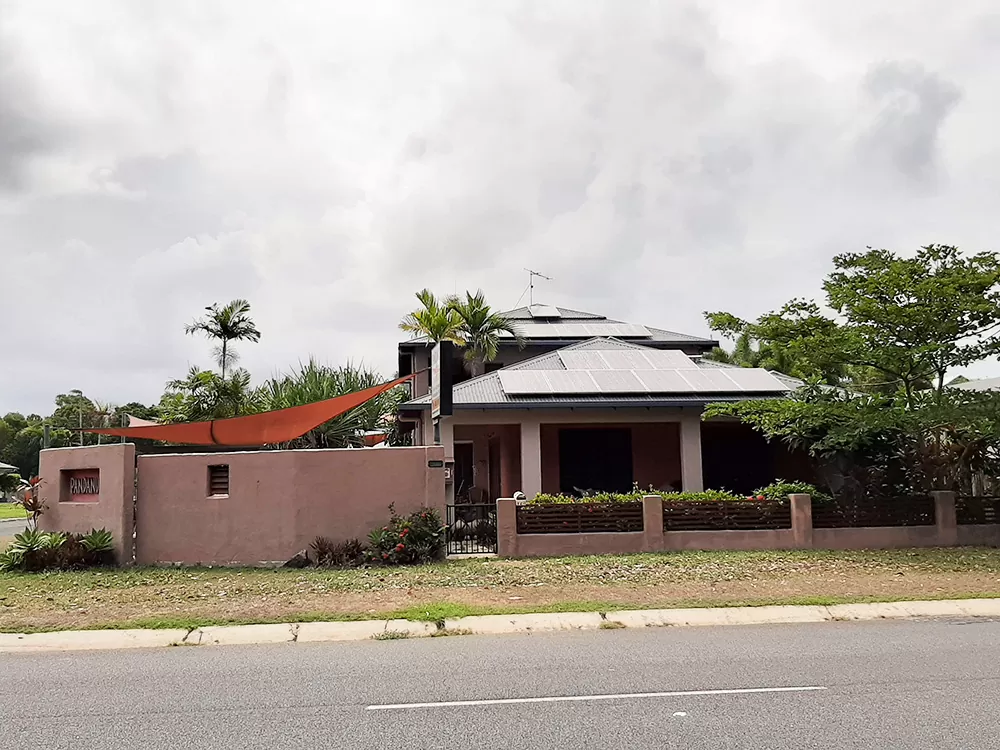 We had opted for an apartment with sea view when booking. This was a spacious apartment with a large living room, 2 bedrooms, a spacious kitchen, a laundry room and a veranda with a small garden at the front.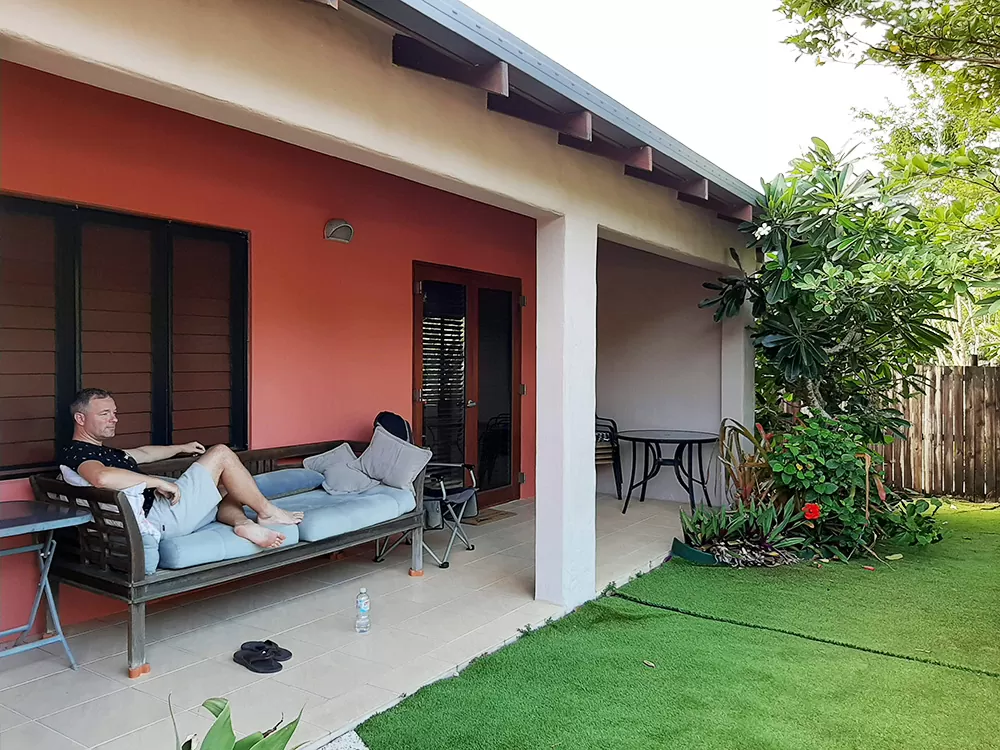 From the apartment we could walk to the restaurants that were about 250 meters away. In the evening we ate at Nana Thai Cafe, which is highly recommended. While we were in our shorts, the sounds of traditional Christmas carols sounded through the speakers, it remains a crazy feeling Christmas in the tropics.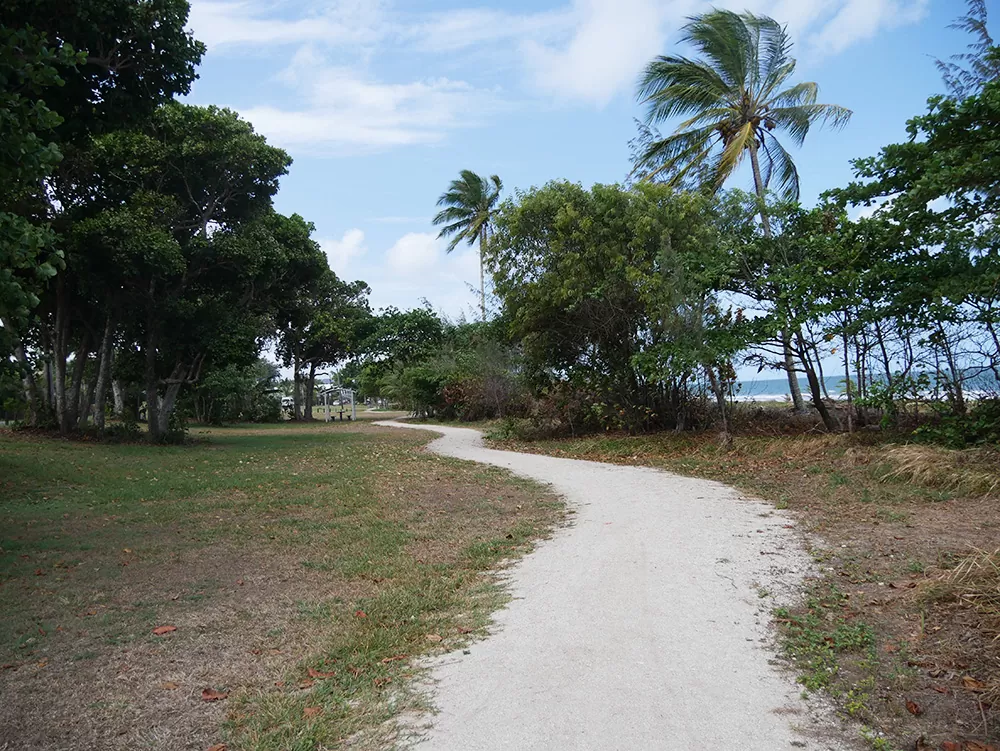 Mission Beach is also a small place. We were located just outside the center of Mission Beach on the coast. A beach walk was easily made, we only had to cross the road and then we were already there. Next to the beach you have a long path where you can take a beautiful walk.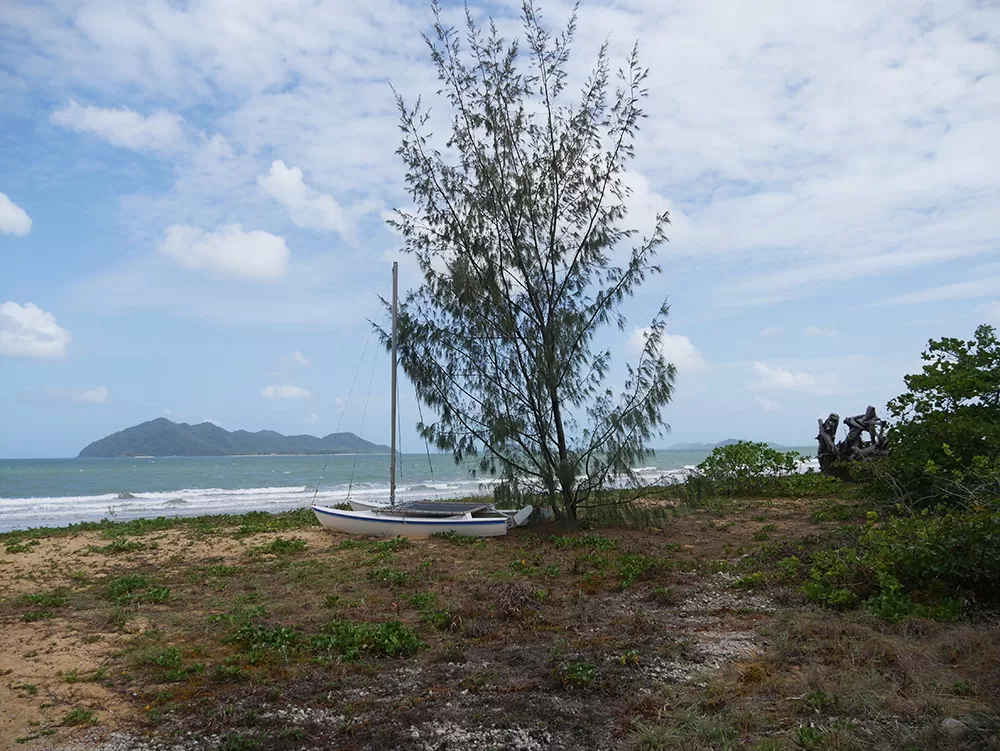 At the beach we found boats and also old plastic chairs, where we could sit for a while to enjoy the beautiful view.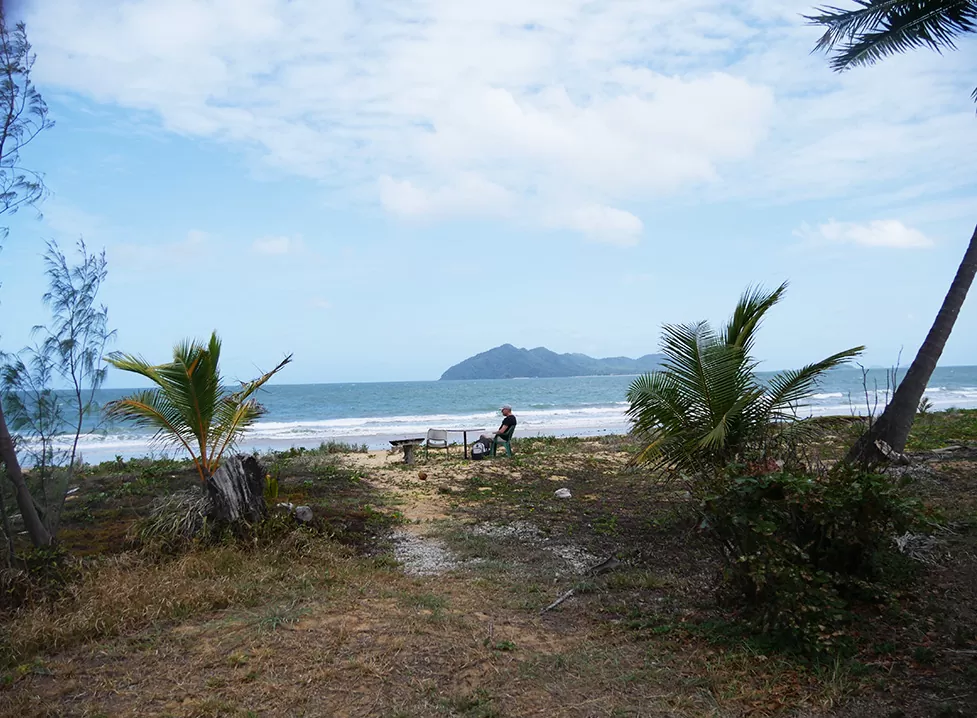 Here too the beaches are beautiful and you have kilometers to walk. Compared to Ellis Beach, there were now no nets in the sea, so a dive was unfortunately not possible. There are probably nets elsewhere in Mission Beach, but we didn't look for them.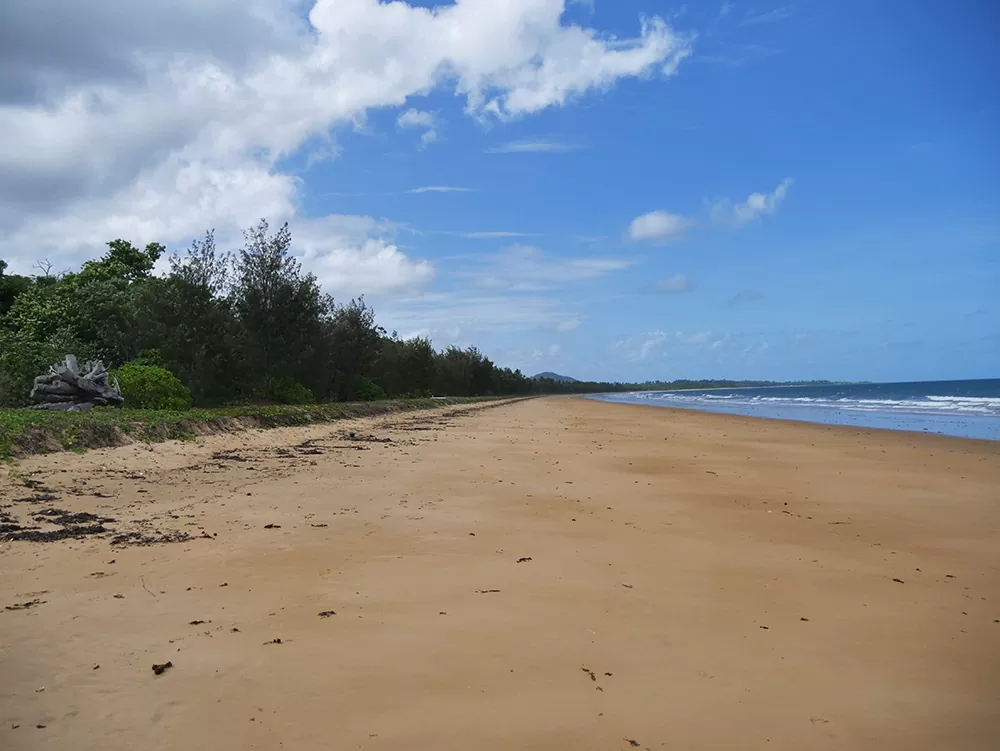 After walking we felt like going to relax at our apartment, we had that beautiful front garden for a reason. While we were sitting there, several colorful birds flew by again. Also the rainbow bee-eater (see photo). What a beauty!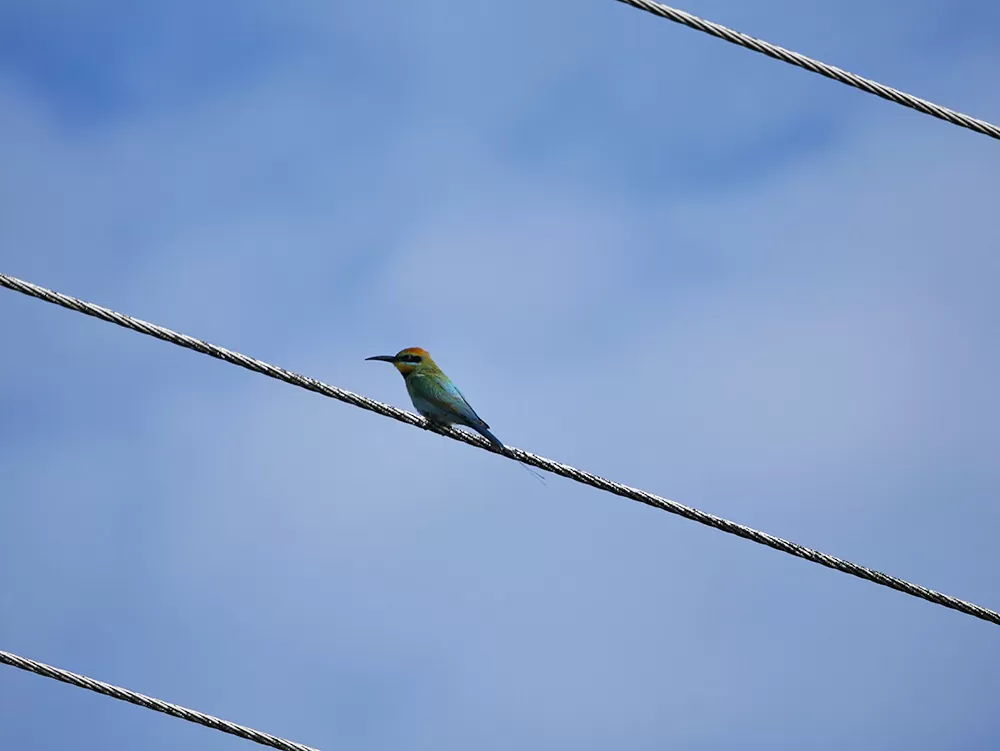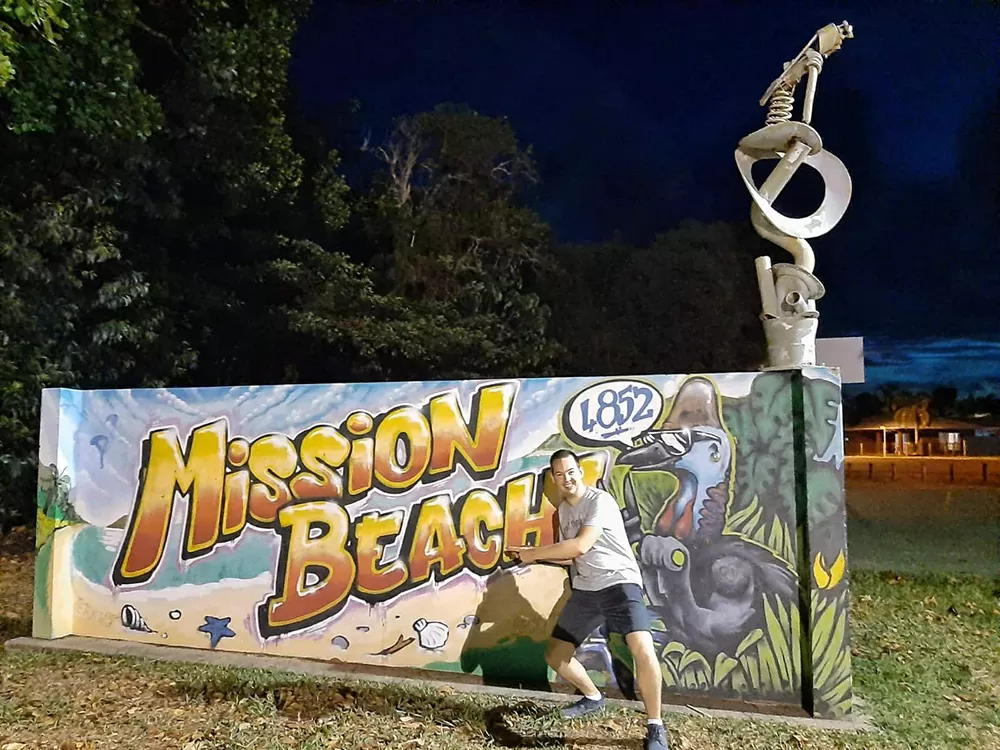 Mission Beach Blues Bar and Cafe
You discover the nicest cafes spontaneously. So we accidentally ended up at Mission Beach Blues Bar and Cafe in the morning. We were looking for a nice breakfast and saw many Australians having breakfast on the terrace. That's where we need to be!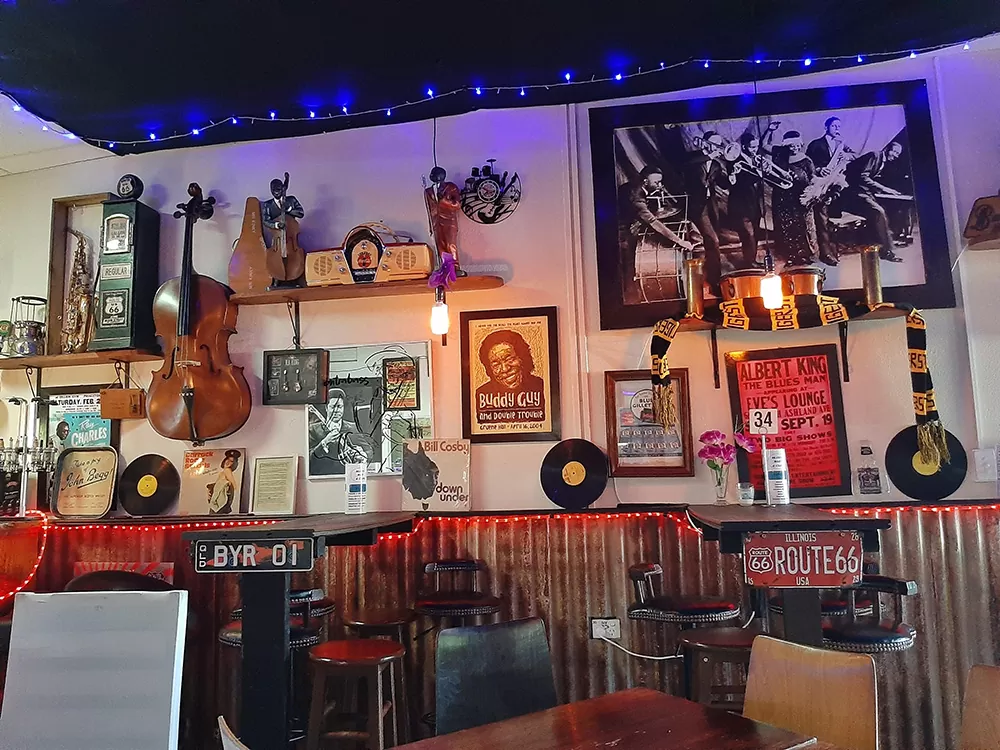 It was so busy that unfortunately there was no place left outside, but having breakfast inside was no punishment either. As a music lover you will be amazed here. Long playing records everywhere, lists with the greatest artists of all time and 2 dolls from the blues brothers. In the evenings often local artists perform here. I think you can have very pleasant evenings here.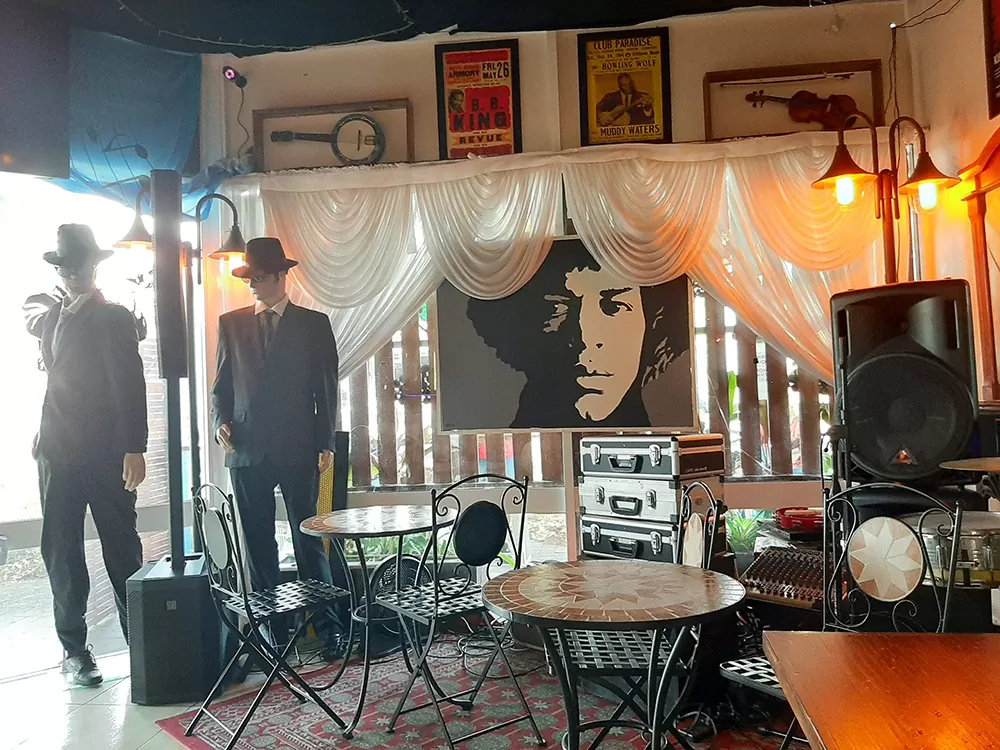 If you are a music lover and near Mission Beach, it is well worth a visit. And do you happen to be at Mission Beach Blues Bar and Cafe in the evening? Please let me know how it went!
Underrated place
Mission Beach is a place that is quickly skipped. Many travelers prefer the well-known such as Townsville and Cairns. Best sin! Mission Beach really appealed to us. The 14 kilometers long beaches, the cozy restaurants and the pleasant atmosphere, really gave us the ultimate holiday feeling. And if you're lucky, you'll also come across a Cassowary just like us in the small, but cozy center of Mission Beach.